The aim of the North East Essex Badger Group is to promote the well-being of all badgers in this part of the county, and protect them from persecution or criminal acts
We do this by regularly monitoring all known badger setts in the area, by responding to calls to the Hotline and upholding the legislation of the Protection of Badgers Act 1992.
FIND OUT HOW TO BECOME A MEMBER
---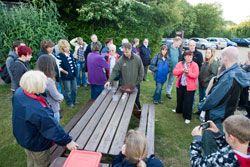 OUR ANNUAL AGM WILL TAKE PLACE THIS YEAR ON WEDNESDAY 27th MAY (7.15pm) AT TWINSTEAD WOOD BETWEEN HALSTEAD AND SUDBURY JUST OFF THE A131.
SHORT NECESSARY BUSINESS FOLLOWED BY INTERESTING WALK AND TALK WITH
PATRICK McKENNA.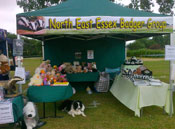 WE WILL BE TAKING OUR STALL TO VARIOUS EVENTS THROUGHOUT THE YEAR, PROMOTING OUR GROUP AND THE PLIGHT OF BADGERS BOTH LOCALLY AND NATIONALLY.

THESE EVENTS ALSO HELP TO RAISE MUCH NEEDED FUNDS AND BOOST MEMBERSHIP. COME AND MEET US AT THESE PLACES!!
Read more....

This year we are hosting the Badger Trust Annual Conference right here in Essex.
Set in parkland at Essex University on the outskirts of Colchester and within easy reach of Constable Country.
Friday 11th to Sunday 13th September 2015.
Download your application form here
---

Badger Trust promotes the conservation and welfare of badgers and the protection of their setts and habitats for the public benefit. They are the leading voice for badgers and represent and support around 60 local voluntary badger groups.
Badger Trust provides expert advice on all badger issues and works closely with Government, the police and other conservation and welfare organisations. Read more....