BANK HOLIDAY CALL OUT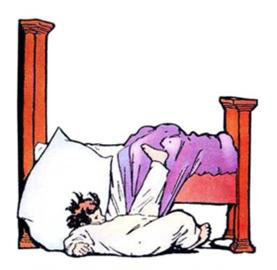 You know how it goes, think you'll have a lie in on a Bank Holiday but Judy on the Hotline has other plans for you….. yes the dreaded call for an injured badger comes through.  Jump out of bed, knickers on over the trousers to show you are ready for business, and head out to the garage to load the crush cage and grasper into the car and off I go.  For once, the directions from the person who rang it in were accurate - we've all hunted for hours for dead badgers that are never found – and there he is.  Poor soul, he was by the side of the road and as every car came past him, he cowered, waiting for that final blow.  He couldn't move due to the injuries to his back end so I parked the car to block anyone hitting him and put on the hazard lights.  The road from Halstead to Sudbury is always busy, even on a Bank Holiday, but luckily not too many lorries.  Got the cage and grasper out and then spotted a cyclist coming in my direction.  To my mind, it is always easier if you have some assistance with getting the Badger into the cage, so, in my inimitable way, called out to him to ask for his help.  He stopped and very kindly offered his assistance.  Don't think he had ever seen a badger but took instructions well and understood that, despite its injuries, the Badger would put up a good fight!!  Put the grasper firmly on the Badger and got my "new Best Friend" to hold onto it whilst I picked up the Badger and put him in the cage. Thanked my helper (BFF) for his aid and off he went probably wondering what else could happen to him on an innocent cycle ride.  I like to think I saved him from boredom!
Catley Cross Vets were the nearest to me but would be closed as it was a Bank Holiday but I knew there would be people around as the animals in their care would have to be medicated and cleaned out so there was bound to be someone about.  They were closed but, as they are my vets, I know my way around the place, and found one of the Vets in the stables at the rear of the building.  They very kindly came with me to the car and we brought the Badger into one of the stables.  We decided the best policy was to sedate him and take X-Rays so we could see exactly what was going on.  It transpired he must have had a severe blow from a car as he had a pubic fracture of the pelvis and was majorly stressed so the kindest thing was to put him to sleep.  As we say, we cannot save them all but at least he was not left to suffer.  Over the years, Catley Cross Vets have been really obliging.  They had a previous bad experience with a Badger so were quite reluctant when I first went to them but, now they know we have the crush cage and the animal can be treated safely, they are especially helpful.  My thanks to them for their kindness in ending this little Badgers pain and suffering.